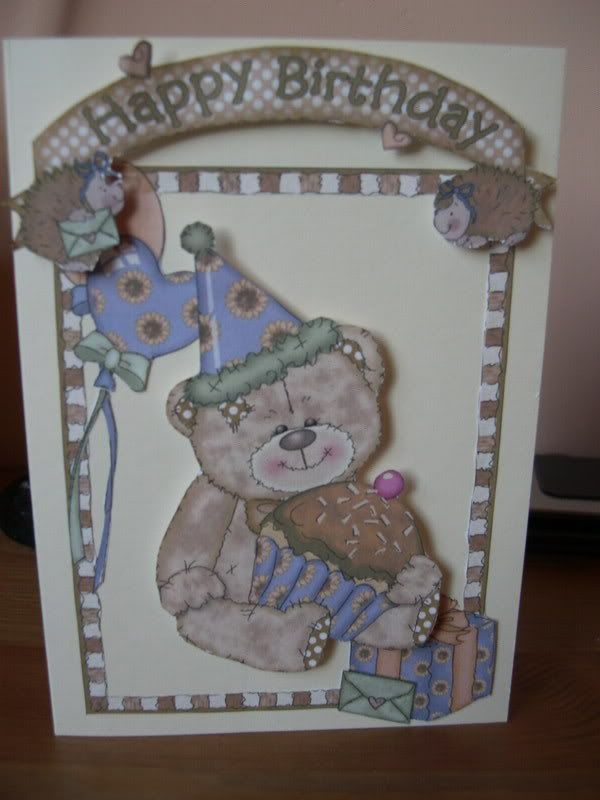 crafting wise today. Only made one card so far courtesy of Cuddly Buddly. It is pretty basic in design and layout but I like it and its a great quick card for a forgotten party which takes place tomorrow.
The reason for lack for crafting is that the enormous task of present wrapping has been undertaken and completed! Phew - all done and now feeling very virtuous.
Going to have a play with a few odds and ends I think tonight. Will post later ......if they are good enough ha ha ha.