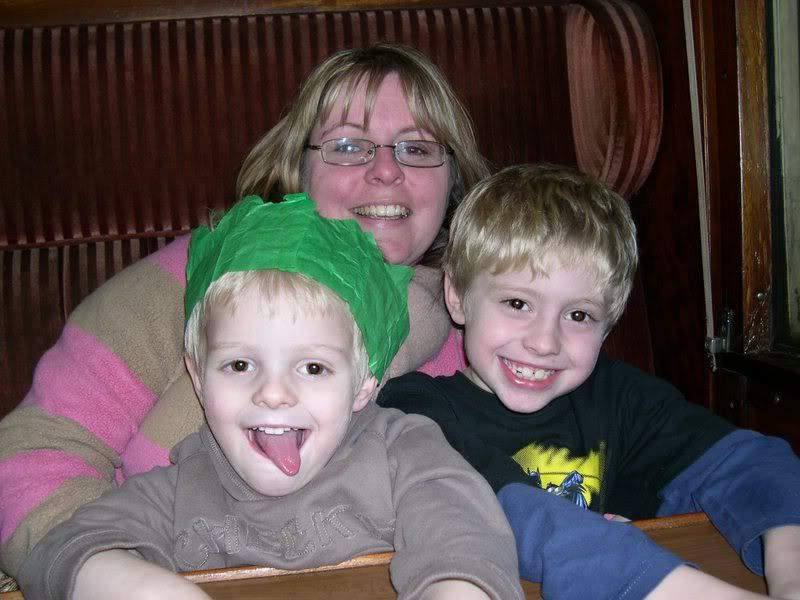 Well today it has been all about trains......bit boyish but its been fab!!!!
First we started with a trip to the cinema this morning to The Polar Express with a friend of ours and her two children. I love this film - it is just a lovely story and I can highly recomend it to anyone who wants to watch a Christmas film for all the family.

Then this afternoon it was our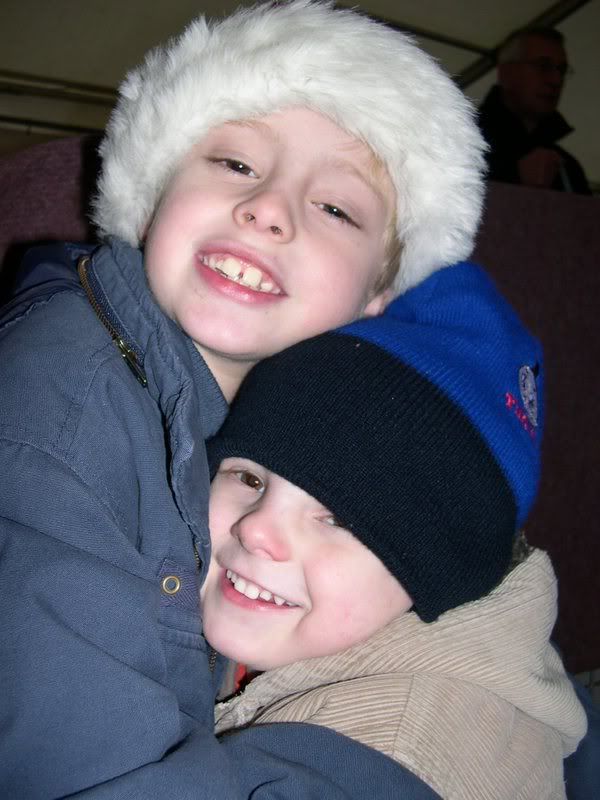 annual trip to the Nene Valley Railway for the Santa Special. We have done this for 7 out of 8 years we have had children. Always the last trip of the day and on the Saturday before Christmas. It is great and the boys love it as you can see from their faces. I took some lovely piccies which WILL be scrapbooked.
Since I have started scrapbooking I have started to take my camera everywhere and constantly think of pics which would be good in a LO. All I need now is a bad boy camera (Fuji - got my eye on one already LOL) and I will be all set. Hmmm don't think I have got a chance of getting one in the near future seeing as I have just given up my job and will not be bringing in any money for a while. But.... ya never know....nod nod wink wink.

Well we have a busy few days ahead of us. Travelling to My Ma and Pa's tomorrow for a couple of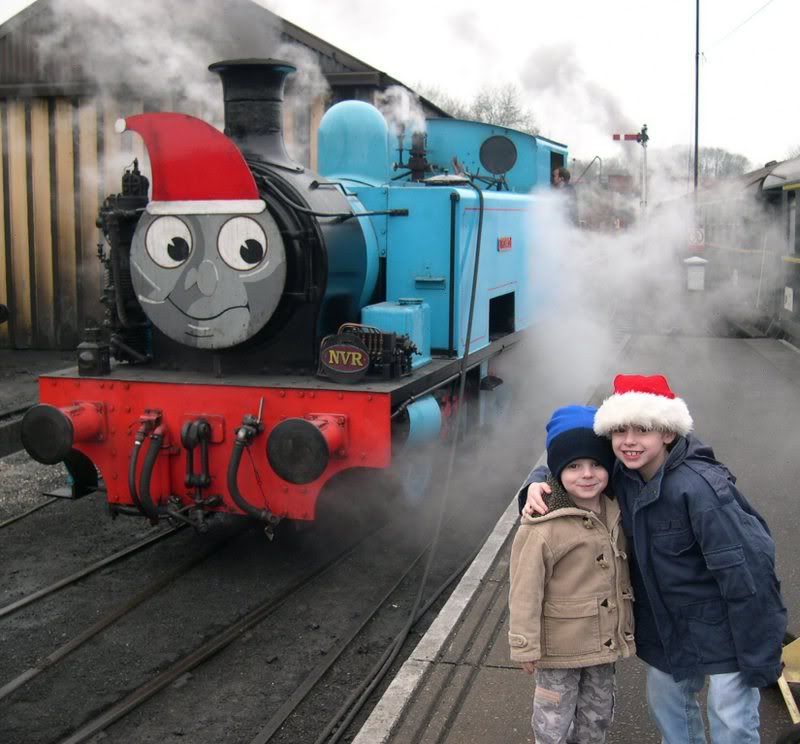 days. I am really looking forward to it as we all really get into the spirit of it all with them. For me Christmas is not so much a religious thing but more of a family thing. We all get together and have a great time. I Love it!!!
Obviously lots of piccies will be taken and I will update as soon as we are home.
But for now I would just like to say 'HAPPY CHRISTMAS TO YOU ALL!'