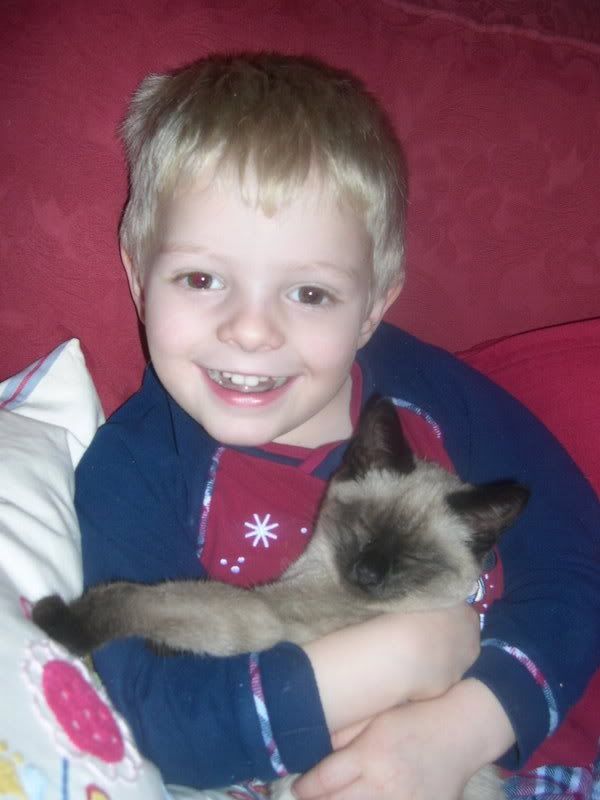 thats me today. So much so that I have decided not to go into
work. I think Steve realised I really wasn't well when I said 'no
work today' as I don't like to take time off.
Then again I did feel better after I saw this picture I had to take before school this morning. What a picture of cuteness. Crikey George does love that kitten!
Slow day to start with thank goodness and then it gets busier as the day goes on ending with the school Christmas Fair tonight. This is an annual event which is lovely but manic and the kids just love it!
Think I may go and sort my hair out and then a cuppa I think.
****edited****
Well we have returned from the Xmas Fair which was busy to say the least but it is for the PTA so its for a good cause.
As you can see I picked up a couple of blonde haired reindeer while I was there!!!!