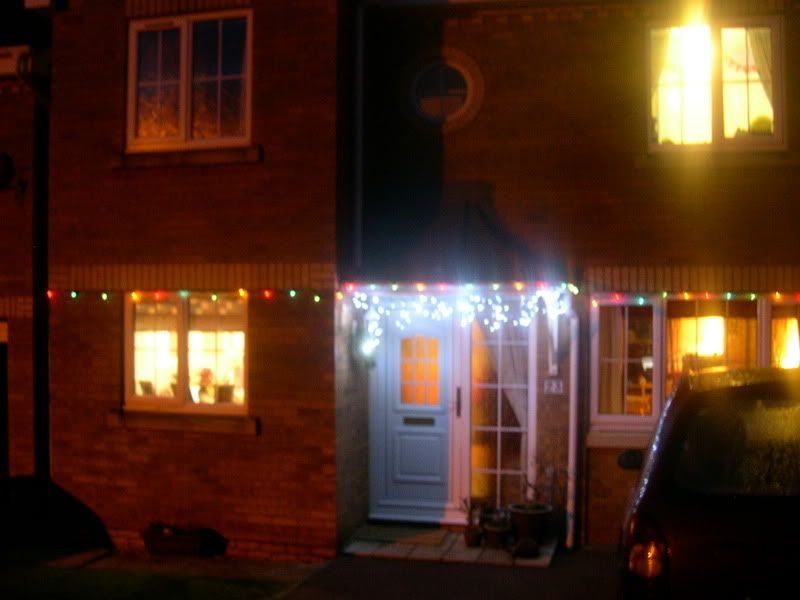 Wow how windy and wet is it out there - its horrible!!!! And I have to go out in it :-( Oh well nevermind. Busy day ahead of me today - work this morning and then George's first school play this afternoon. I will post piccies if I can get any decent ones.
Talking of photos here is my house lit up. It looks quite subtle - didn't want the tacky look plus we have not lived in this house for a full year yet and don't want the neighbours to think that the clampits have moved in. LOLHad a great craft class last night - we made some stars which I have dying to do for a long time. Here we all are on
Traci's blog
. Also managed to get a few more cards done yesterday I think I have got about 20 more to do which MUST be done today. Update you later on that one. New cards have been added to my slide show so please take a look.